Introduction
This project was inspired by 
Vanity - Murray Fredericks
. I was so impressed by the usage of the mirror which draws beautiful color and space in front of us. So I decided to make my own version of it.
As an urbanite, I enjoy many things about city living. But there are also some downsides, including crowded public transportation, noise pollution which sometimes make me anxious and depressed. The goal of this project was to present a peaceful and calm scene in a chaotic city.
This was a project made by my friend Haowen Li and me.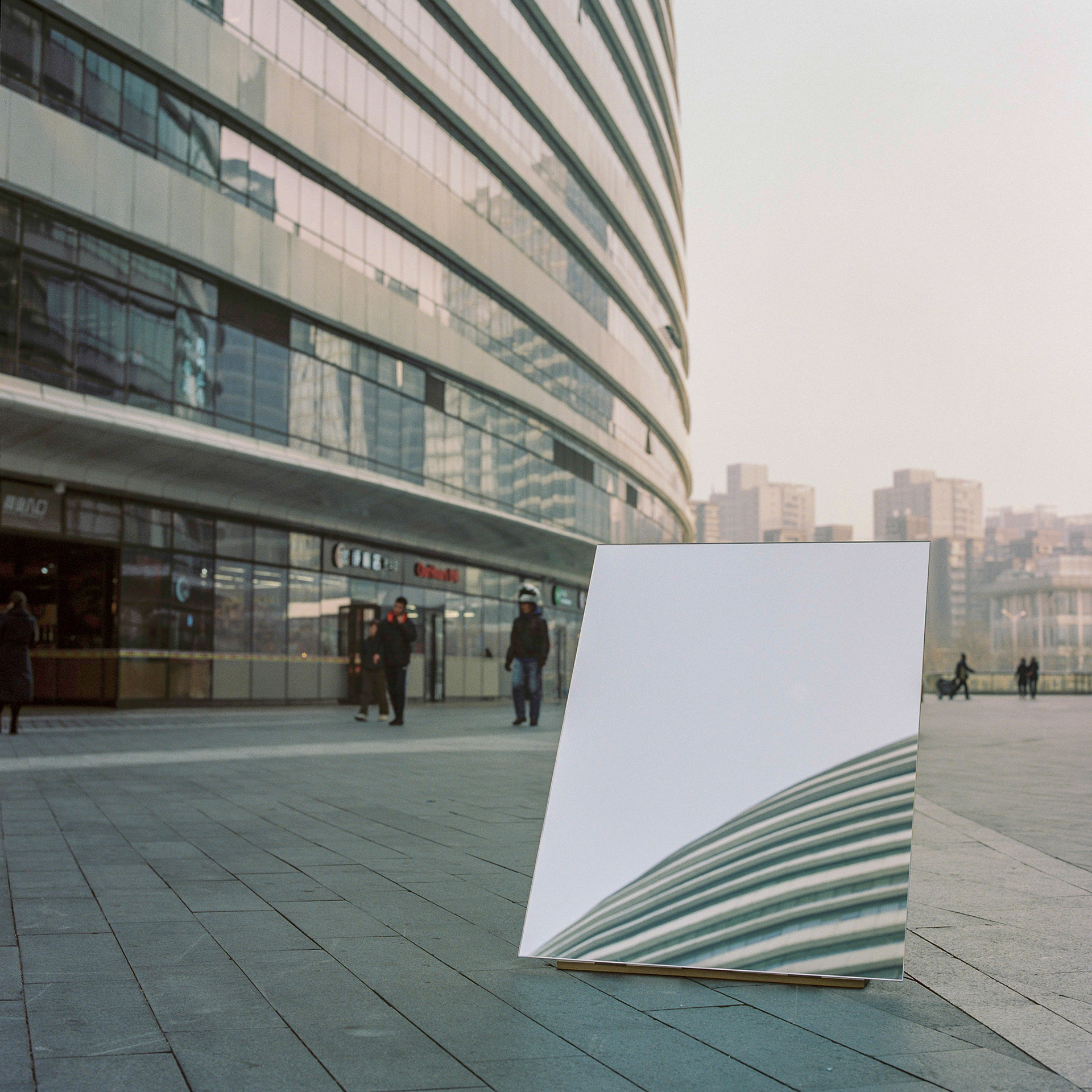 Mirror Stand
The first solution that came to our mind was to buy a floor mirror that stands itself. But after searching some market, we found out that they usually have a high aspect ratio which did not fit our needs. Therefore, we had to make ourselves. 
I took charge of most of the building work. The stand should not only hold the mirror firmly but be able to fold so that we can easily transport it. I started with some sketches and also made a cardboard prototype.
All materials used in this project
- bathroom mirror (750 * 1000mm)
- 4 Paulownia wood board (1000 * 100 * 15mm)
- 2 metal hinge and screws
- nail free glue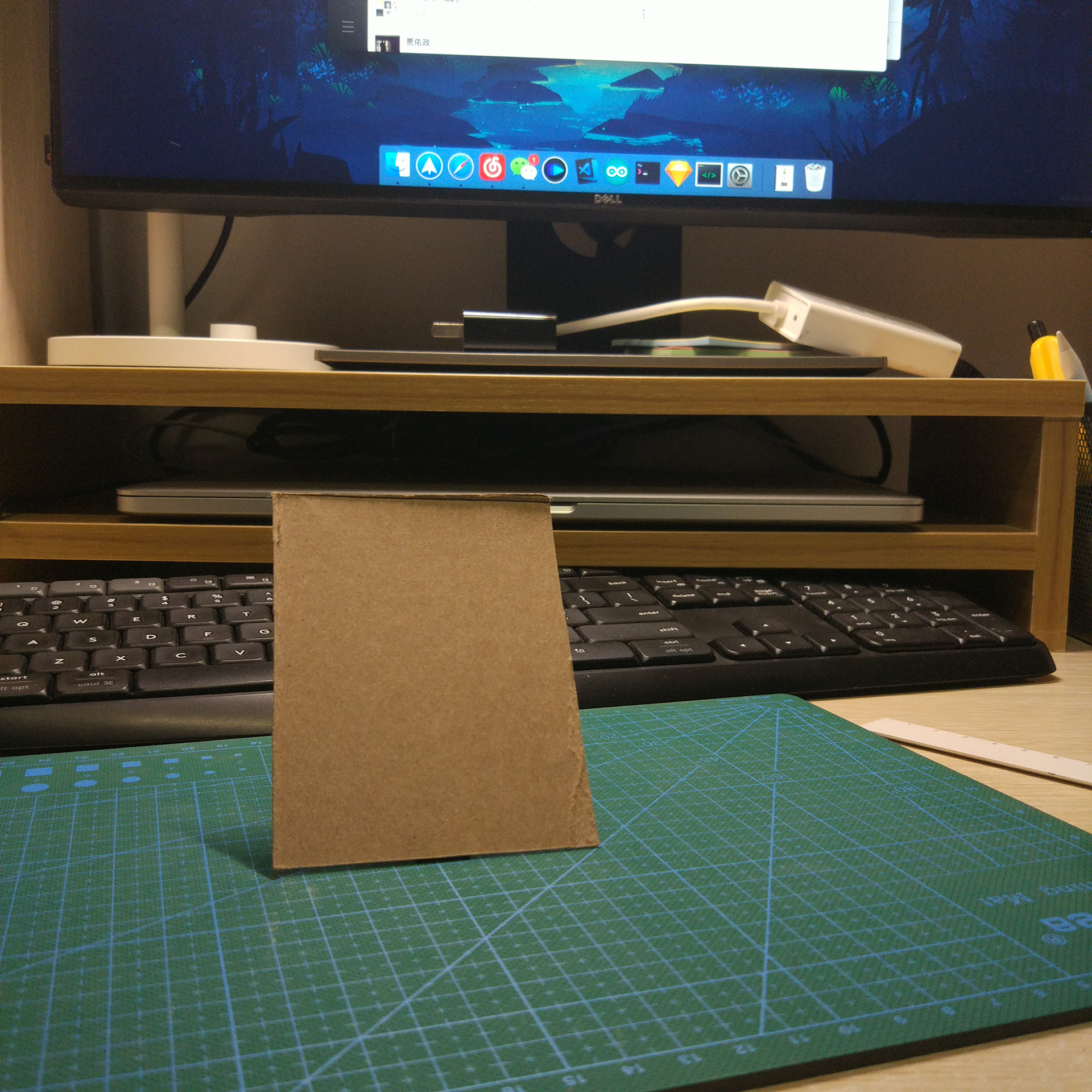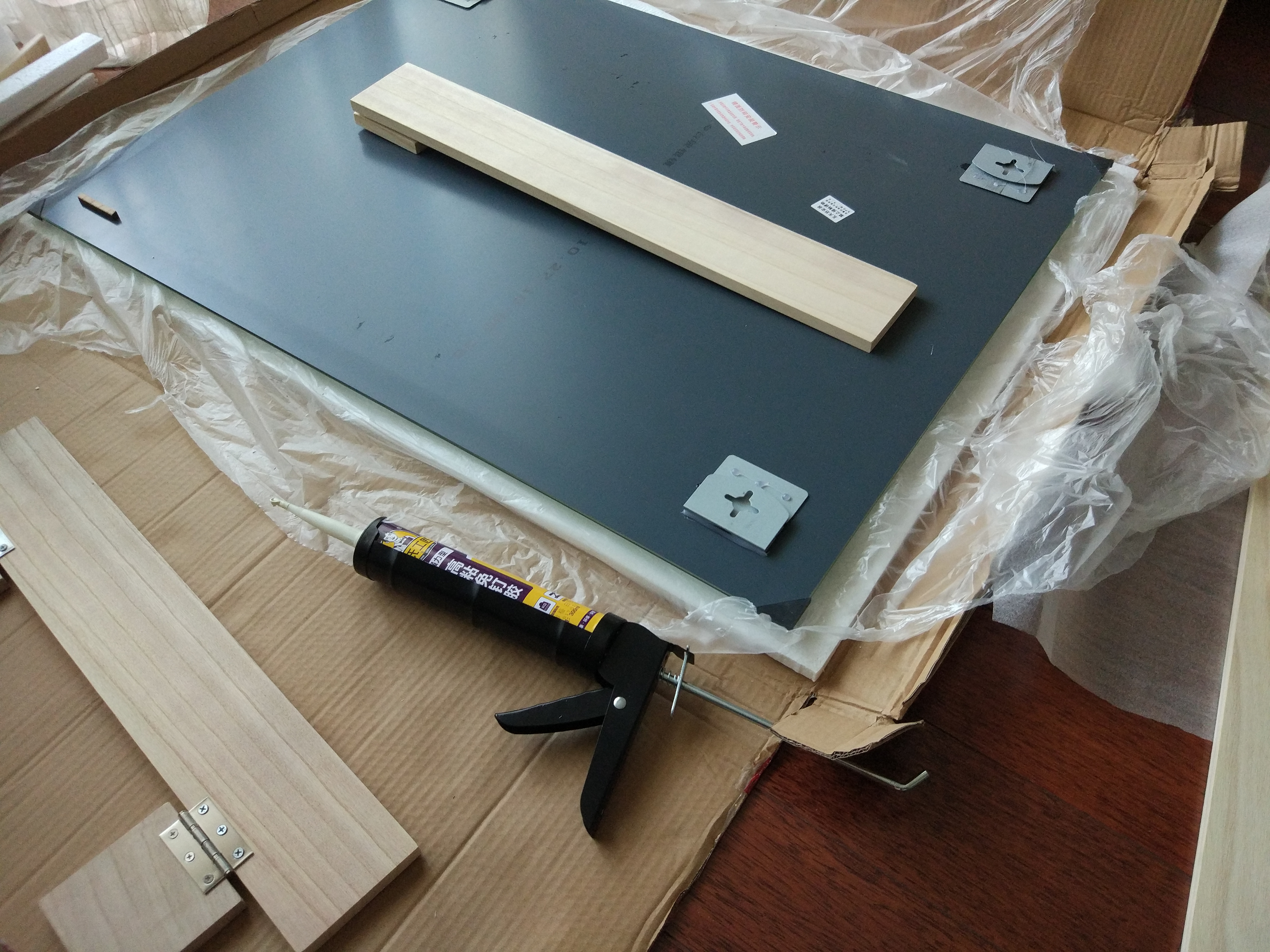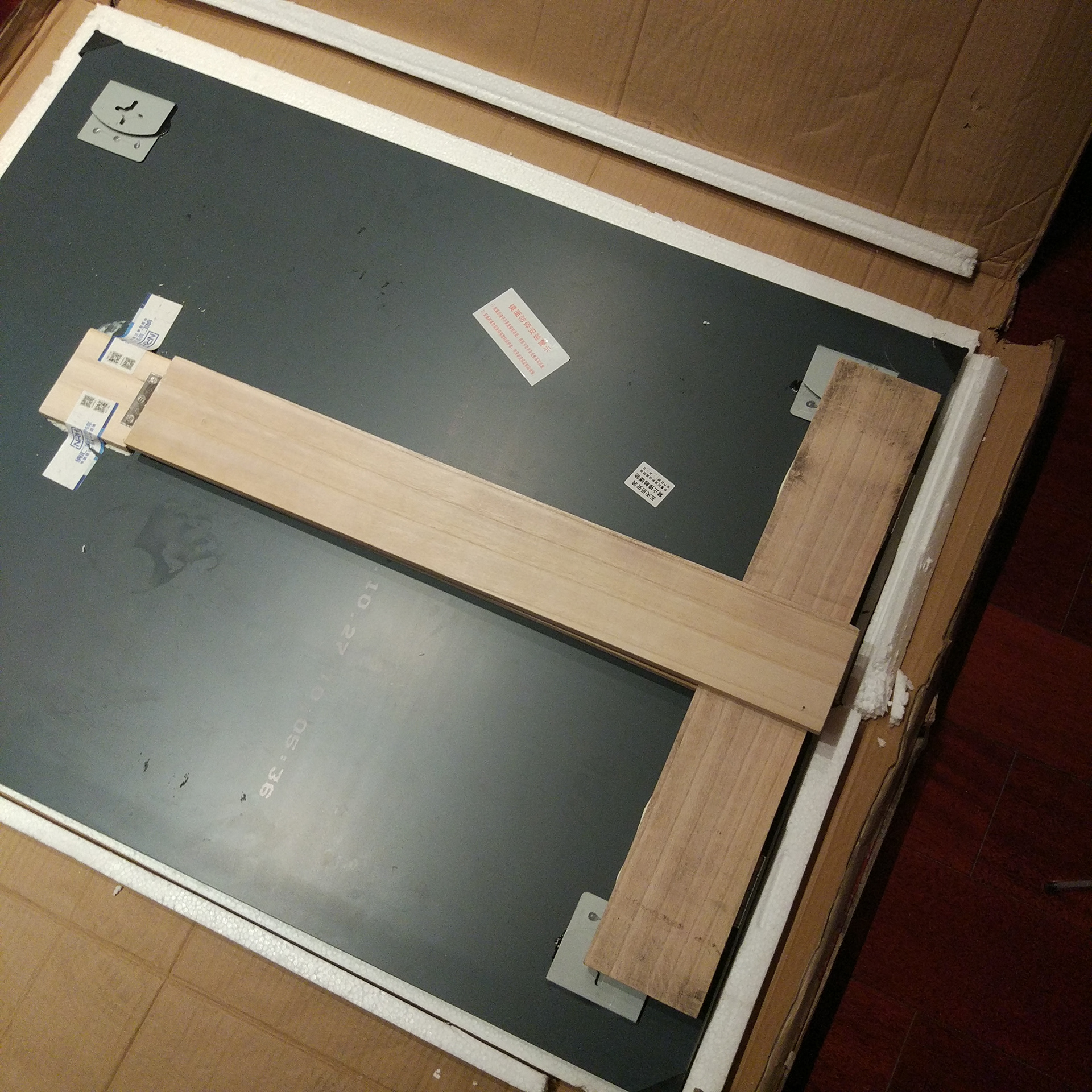 Summary
We used a Hasselblad 500cm with 80mm f/2.8 lens. And we shot in both Fujifilm Provia 100f and Kodak Portra 400 to test out the difference between reversal and negative films when shooting a mirror. All the photos are taken twice at different exposures, in case either of them was overexposed or underexposed
Transporting this huge mirror is hard. It took an hour to cover one spot, which is way out of my expectation. Fortunately, the shooting plan went successfully. And after several days waiting, the result was pretty cool.